| | |
| --- | --- |
| Posted by Maddie on August 15, 2013 at 11:05 AM | |
After having a mini cheese fast (In Hawaii, I choose sashimi over cheese :-0 !!), I have resumed my cheese habit. With my family, we ventured to Manhattan's Soho to restaurant Osteria Morini (Chef Michael White : http://www.osteriamorini.com/ ). As any cheeselover would do, I ordered a cheese plate as my entree dish.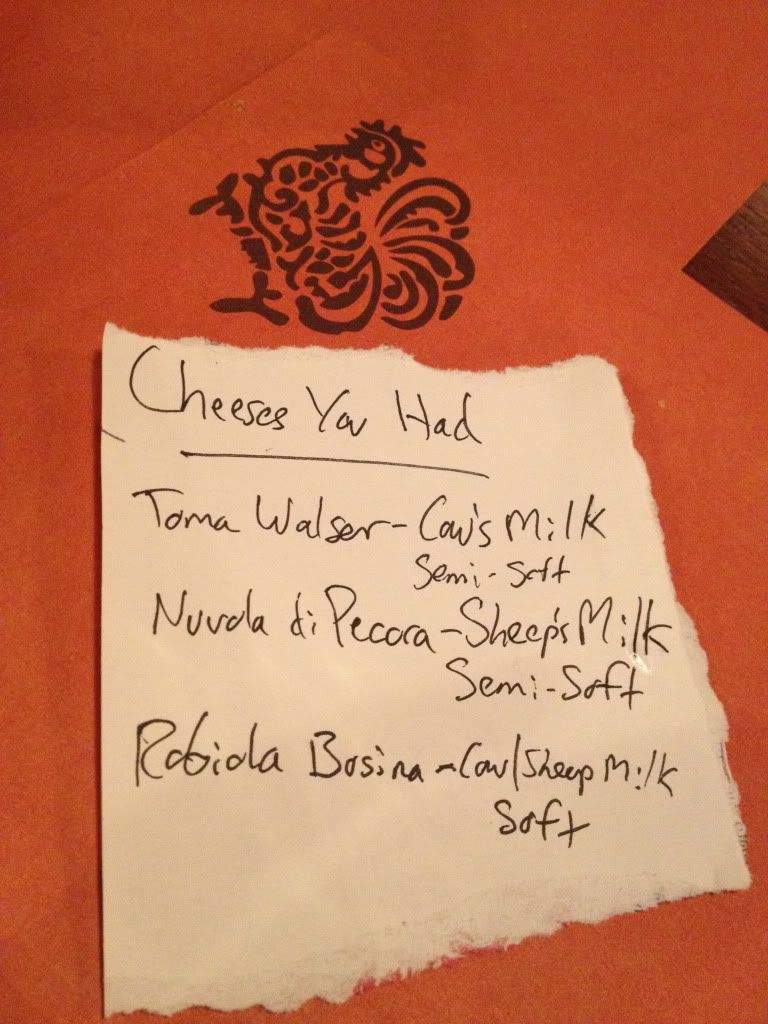 From left to right:
Nuvola di Pecora: Sheep's Milk, Semi-Soft (tastes like firm cream cheese, really! rind complements buttery taste, toothsome, tangy, not pungent, very mild. rating: +1 (from -2 to 2)
Toma Walser: Cow's Milk, Semi-Soft (acidic, bitter, rind is bitter --as you can tell by the adjectives, I didn't particulary like this cheese despite its smooth texture. rating (-2)
Robiola Bosina: Cow/Sheep milk, Soft (one of my all-time favorites! If you like cheese at all, you will love this. Buttery and creamy as robiola should be, for anyone who likes Brie, this is better. toothsome, nutty rind. rating (+2)
If you're in the area, I definitely recommend you to check out the restaurant!
Maddie