| | |
| --- | --- |
| Posted by Maddie on April 12, 2012 at 10:45 PM | comments (1) |
When dining out, whether you're the type who gravitates to one favorite dish or the kind who listens acutely to the daily specials, there is always that one ingredient that grabs your attention while skimming your menu. By now you know that if there's cheese in it, I probably ordered it. Confession: I'm an entree repeater. Take a look at my entree duplicates, and be the judge:
Who Did It Better?
Top: Dos Caminos: Queso Fundido (Mexican 3-Cheese fondue served with Mexican Chorizo)
Middle: Rosa Mexicana: Queso Fundido (Melted Chihuahua cheese served in a cast iron skillet with Chorizo and peppers)
Bottom: Via Quodrono: Crostini di Polenta (Gorgonzola cheese melted over cornmeal medallions)...An Italian twist, and with polenta.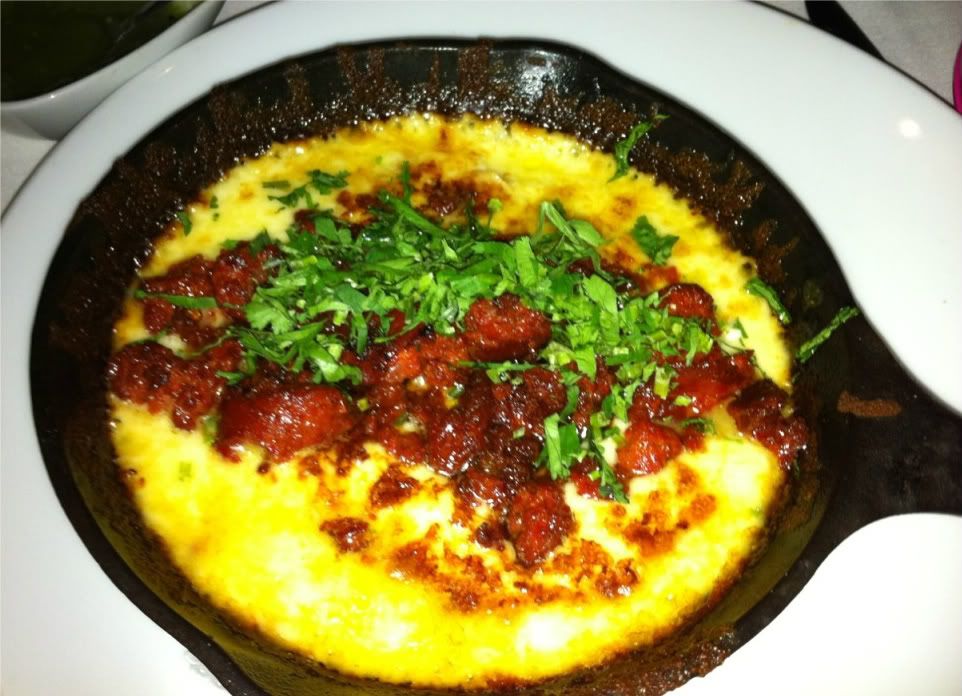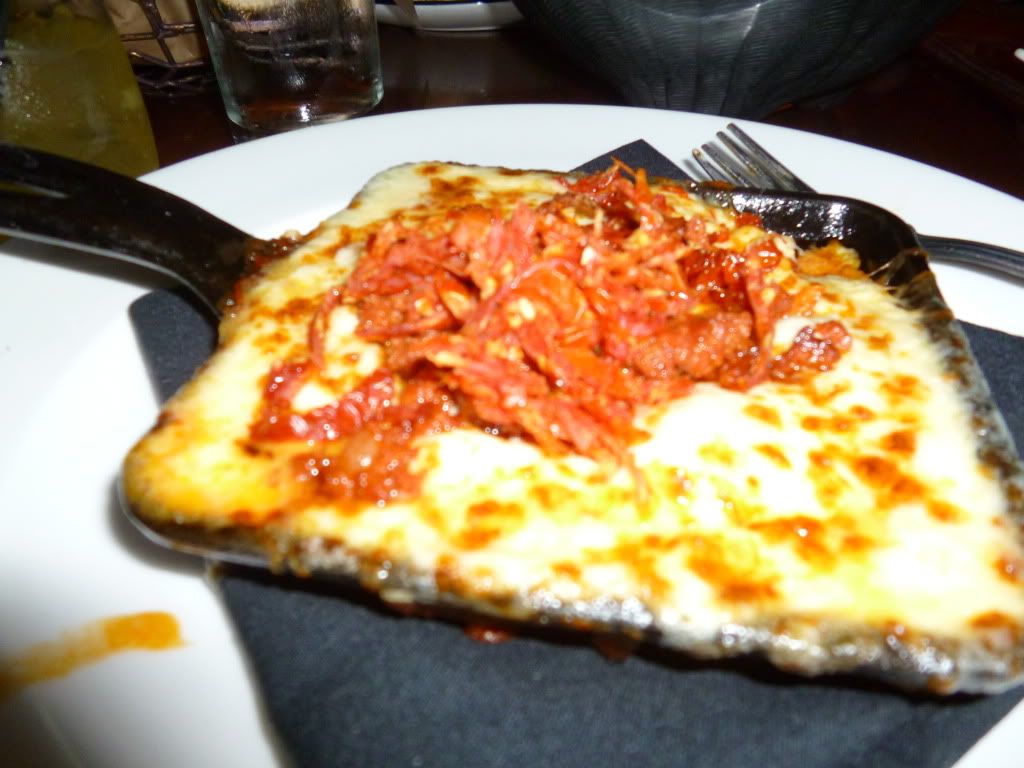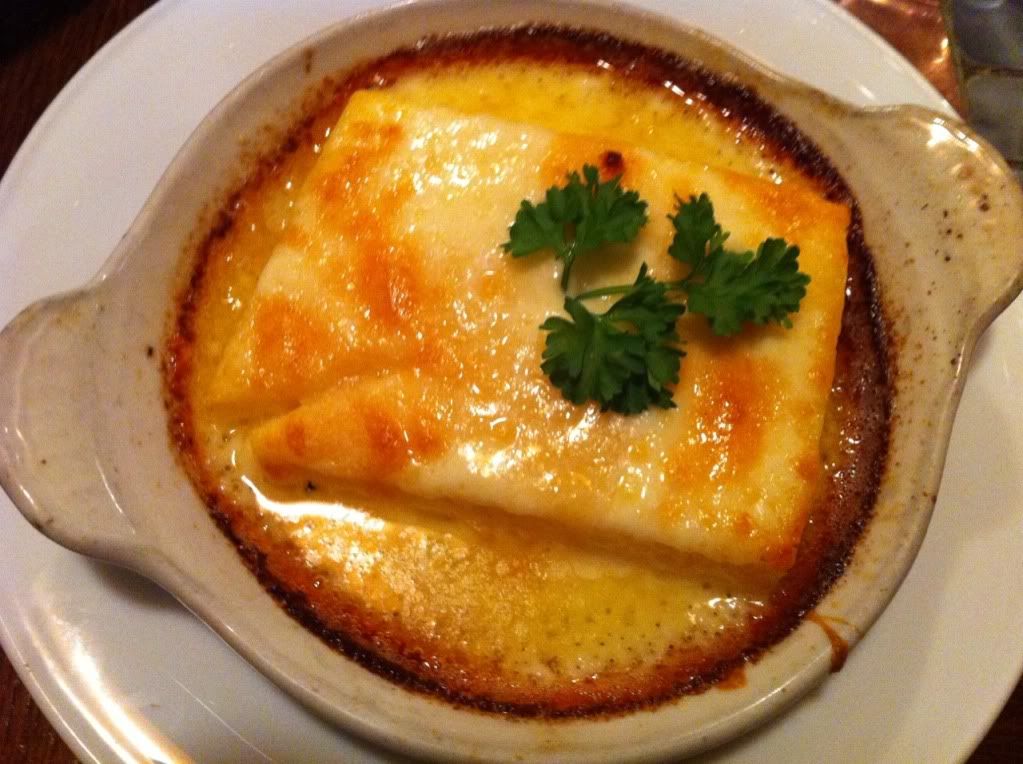 Now, for salads, with goat cheese!
Top: Epcot's Les Chefs de France: Salade de Chevre chaud (Baked goat cheese,walnuts, fresh grapes, tomatoes, endive, salad)
Middle: Maui's The Pineapple Grill (Located in Kapalua Resort): Kula Baby Spinach Salad( Macadamian nut crusted goat cheess, Kapalua Farms cherry tomatoes, chilledasparagus spears, shaved red onions, toasted macadamia nuts,sherry-shallot vinaigrette)

Bottom: Serafina: Goat Cheese E Spinach (Baby spinach, warm goat cheese, pine nut, pine nut oil & honey vinaigrett)